Blueprints/Architectural/Engineering Drawings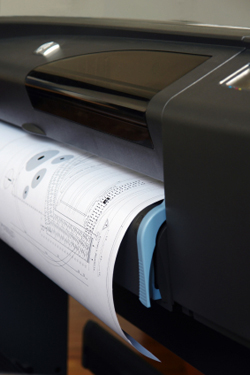 From black/white to full colour blueprints, we can print your blueprints on the go. Just send us your digital files or upload your file on our website and let us know ahead when you need them. Alternatively, if you already have hardcopy blueprints and need to copy them, we can scan and print you additional blueprint copies.
We can also laminate your blueprints to keep long term.
Email or call us today for a free job estimate.